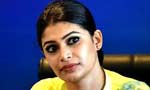 Two co- owners of a premises of Kolonnawa had filed a civil suit in the Colombo District Court against UNP Parliamentarian Hirunika Premachandra and her mother for allegedly encroaching into their premises.
The petition filed in District Court by Attorney –at- law Priyadharshani Weerasekera on behalf of the plaintiffs Rohan Wickrama Dolapihillage and Ruwan Wijesekera of Kolonnawa had cited as respondents Sumana Premachandra and Parliamentarian Hirunika Premachandra of Summit Flats Colombo 5, for unlawful occupation in the premises No. 152 and 154 of Kolonnawa Road, Kolonnawa illegally.
The Plaintiffs claimed that they handed over the ground floor of the premises to former Parliamentarian and former President's Trade Union Affairs Secretary Bharatha Lakshman Premachandra to run his political office.
The petition states that on October 8, 2011 after the demise of their licensee Bharatha Lakshman Premachandra, the defendants had encroached into the premise illegally and had failed to hand over the vacant premises to the owners, even after they had been requested to do so.
The petitioners had sought for a declaration that the plaintiffs were the lawful owners of the premises and for an order to evict the defendants and their agents from the concerned premises, further with an order to recover Rs. 50,000 per month from the date of filing the action as damage rents for the premises, until the adjudication of the case.
The court ordered the plaintiffs' counsel to support the petitions on March 29.
(T. Farook Thajudeen and Shehan Chamika Silva)