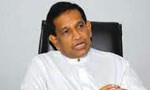 China had agreed to write off US$ 30 million from the total amount which it had lent to Sri Lanka for the construction of the Outer Circular Road (OCR) which connects several highways, the Sri Lankan Government announced today.
The announcement was made by a group of ministers at a media news briefing held last evening. This had been communicated by the Chinese government during the visit of President Maithripala Sirisena to China recently.
Minister of Health Dr Rajitha Senaratne said the project had been over-priced in order that politicians of the previous regime who negotiated the deal on behalf of the Sri Lankan Government would be left with a sizable commission. "The amount which would be written off therefore is a part of a commission which was to go into someone's pocket," he said. Responding to a question raised by journalists as to whether the reality is that no one obtained any commission out of the project physically although allegations were still been levelled at ministers of the previous regime, the minister said the usual procedure that was followed was that part of the commission was given as an advance.
In addition Minister Senaratne said the Chinese Government had given a grant worth more than US$ 300 million to the health sector alone including Rs. 11.5 billion to set up a special hospital to treat kidney disease in Polonnaruwa. In addition he said a nine storied OPD unit for the Colombo National Hospital was also to be built with Chinese assistance.
Justice Minister Wijeyadasa Rajapakshe, who was also present, revealed that the Chinese government had offered them a grant of Rs 4 billion to renovate the Supreme Courts Complex in Colombo. Minister of Urban Development Rauff Hakeem also offered his views and said the Chinese President had conveyed to President Sirisena his idea of setting up a Silk Route Fund through which Sri Lanka would also benefit.
(Yohan Perera and Piyumi Fonseka)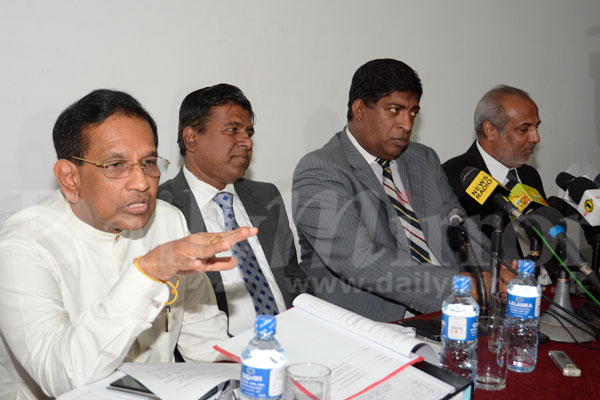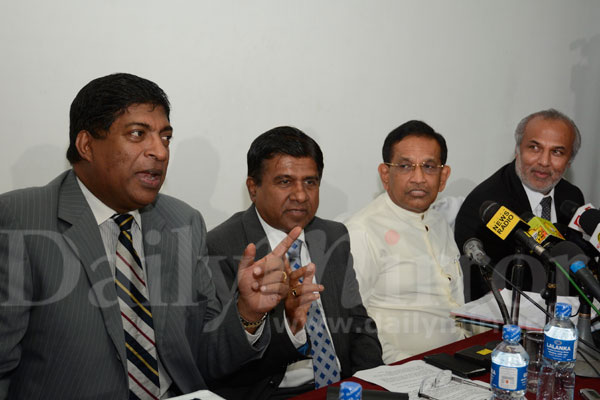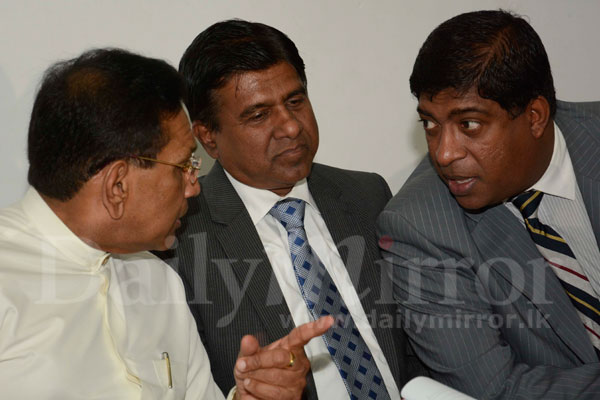 Pix by Pradeep Pathirana