---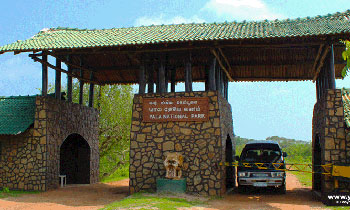 The Yala National Park has earned Rs.700.58 million in 2017, the highest income earned by a national park in Sri Lanka, the Sustainable Development and Wildlife Ministry has said.
The number of people visited the Yala National Park last year was also recorded as the highest number of visitors.
Out of the 397,122 persons visited the park, 207,927 were local tourists and 189,195 were foreign tourists.
According to the Government Information Department, the Udawalawe National Park has earned an income of Rs. 358.44 million with 236,867 visitors while the Horton Plains National Park has earned Rs. 361.09 million with 345,480 tourists visiting the park.
Last year, a total of 1,635,467 tourists visited Sri Lanka's national parks generating an income of 2.04 billion rupees.