---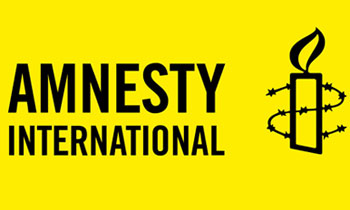 Sri Lanka will not break with its violent past until it reckons with the cruel history of enforced disappearance and delivers justice to as many as 100,000 families who have spent years waiting for it, Amnesty International (AI) said yesterday in a report.
Amnesty International's report, "Only Justice can heal our wounds", was scheduled to be launched by the organization's Secretary General Salil Shetty at a meeting with families of the disappeared at Mannar, Sri Lanka.
"There is no community in Sri Lanka that remains untouched by the trauma of enforced disappearance. Most people in the country suffer the absence of a loved one or know someone who does. They have waited years, and in some cases, decades, to learn of the fate of their relatives. Until justice is delivered to these victims, the country cannot begin to heal, let alone move towards a more promising future," said AI Secretary General Salil Shetty.
The report said the authorities have failed to investigate the cases of disappearances, identify the whereabouts or fate of the victim, or prosecute those suspected of the crimes despite international commitments to end impunity for enforced disappearance.
"Sri Lanka needs to put the victims at the heart of any reconciliation process. The authorities must hear their demands and implement them. The current government has taken encouraging steps to acknowledge the need to end impunity, but it cannot leave the victims waiting any longer. They have waited too long already. If Sri Lanka wants to successfully pull away from its violent past, it must address victims' demands for justice, truth, reparation and guarantees of non-recurrence," Shetty said.
To move forward, the report said the Sri Lankan government should enact legislation making disappearance a crime under national law in accordance with the Convention for the Protection of All Persons from Enforced Disappearance.