---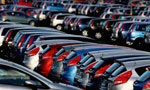 An Evaluation Committee had been appointed by the Prime Minister to assess a value of an imported vehicle, the Vehicle Importers' Association of Sri Lanka (VIASL) said.
It said the Committee would consider the 'true transaction value' or the unit value or the highest, when imposing tax.
The 'true transaction value' is the actual value of the imported vehicle, while the 'Unit Value' is a value based on a formula with the vehicle engine capacity multiplied by the rupee value. The Rupee Value is declared by the Finance Ministry.
VIASL Chairman Mahinda Sarathchandra said the special committee comprising fifteen members, was appointed on Tuesday.
During the meeting, it was decided to impose tax as equal rights for both used and brand new vehicles.
The meeting was held over the request made to the Prime Minister to get a tax relief on vehicle imports, he said.
"According to the recommendation of the committee decisions, actions would be taken in the coming weeks," he said.
At the meeting Finance Minister Ravi Karunanayake said that the Tax Identification Number (TIN) would be black listed, if any importer failed to declare the 'true transaction value' or involved in any malpractices when importing vehicles.
"The necessary taxes would be imposed by the Customs and the taxes will be channeled for the development of the country," Karunanayake said. (Chaturanga Pradeep)