---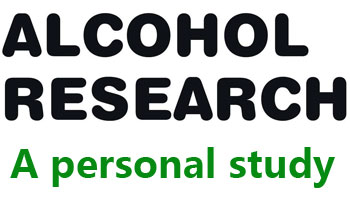 Colombo University's Economics Department Head Ven. (Prof.) W. Wimalaratana Thera yesterday said the much talked-about alcohol research was a personal study done by an academic of the Colombo University even though he was attached to the university.
It was reported that government ministers were already claiming that they had used the said study as the basis to bring down taxes on beer in the Budget 2018.
Ven. Wimalaratana Thera told the Daily Mirror that the researchers attached to the university had the authority to conduct their own studies and added that this could be regarded as a personal and independent research carried out by a lecturer attached to the Colombo University.
"However, there is no requirement of bringing a discussion on such sensitive matters through the budget since there is no need to create an issue out of it," the Thera added.
Meanwhile, the university's Economics Department Senior Lecturer Dr. Priyanga Dunusinghe, who carried out the said research on the illicit alcohol market in the country, said that it was an independent research done by him.
He admitted to carrying out this research and added it was an independent study. He also said it was not the Colombo University which had done the research even though he was attached to the university.
"There is a miscommunication. It was saying that 49 per cent of the population in the country was consuming illicit liquor. It is wrong. According to the research conducted by me 49 per cent of the quantity of total alcohol market was illicit liquor, which is comparable with the data already published by the World Health Organisation (WHO) and several other sources," he added.
He said however, that 13 lakhs of people in the country were consuming illicit liquor moonshine while consuming arrack, toddy and beer as well and among them 4.5 lakhs of people were only consuming Moonshine.
"I do not know whether the government has followed my research in the process of finalizing the prices of beer in the Budget 2018. I do not have any idea about it," he added. (Kalathma Jayawardhane)