---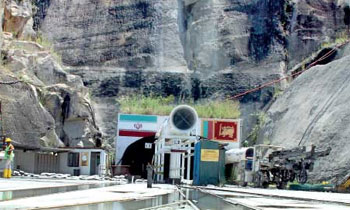 Supreme Court permitted the Bar Association of Sri Lanka to be an intervenient petitioner in the FR petition with regard to the Uma Oya Project.
The Supreme Court on December 7 last year directed the Uva Province Director of Agriculture to expedite the payments of compensation before February 28 to the affected farmers for their loss crop loss as a result of Uma Oya Project.
The Court on July 4 directed that pipe-line water should be supplied before December 31 to the villagers who are adversely affected by the Uma Oya Project and compensation should be paid to the affected farmers through Mahaweli Authority.
The petitioners complain that as a result of the Uma Oya project, not only have their homes and crops been destroyed, they have lost access to clean drinking water
Secretary to the Ministry of Mahaweli Development and Environment, N. Rupasinghe, Secretary to the Ministry of Irrigation and Agriculture, the Central Environment Authority and the Attorney General are cited as respondents.
Ravindranath Dabare appeared for the petitioners. Additional Solicitor General Sanjay Rajaratnam appeared for the Attorney General. President's Counsel Sanjeeva Jayawardena with Rukshan Senadheera and Saranee Gunatilake appeared for the Intervenient-Petitioner BASL Secretary Amal Randeniya. (S.S. Selvanayagam)