---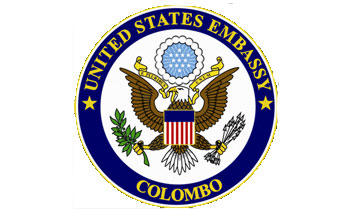 The laws and regulations drafted by the US had ensured that no US firm or its citizen could pay bribes when selling goods and services to foreign government, the US Embassy in Sri Lanka yesterday said.
Issuing a statement over the visit of Stephen Renna, Director of the Advocacy Center at the US Department of Commerce, the Embassy said when selling goods and services to foreign governments, the US Foreign Corrupt Practices Act makes it unlawful for US firms and American citizens to pay bribes or otherwise violate the law.
"The values, practices and international standards that American companies bring to the table make them the finest partners for improving standards and quality throughout business ecosystems. Trade and investment are the engines of growth and employment and the US is Sri Lanka's largest trading partner, purchasing around Rs. 445 billion in Sri Lankan goods in 2017 and sustaining tens of thousands of jobs in Sri Lanka," it said.
Mr. Renna met with government leaders and US companies in Colombo to discuss opportunities to increase US exports to Sri Lanka during the visit. "The US is eager to expand open, fair and reciprocal trade," he said.
Meanwhile, US Ambassador Atul Keshap said US companies produce the highest quality goods and services with the highest standards for ethics, corporate social responsibility, employee benefits, and environmental awareness.
The statement said the US exported USD 337 million of goods to Sri Lanka last year.
"There is tremendous opportunity for that figure to grow. American firms provide Sri Lanka with top quality, fair and reliable solutions Sri Lanka needs to expand transportation infrastructure, improve agricultural output, attract more tourists and provide and improve services for its citizens," it said.