---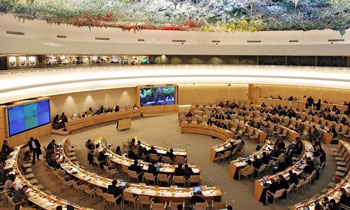 The US recently said it was concerned by reports of abuses by members of the security forces and by reports of increased violence against religious minorities in Sri Lanka.
In its remarks at the third Universal Periodic Review of Sri Lanka in Geneva on Wednesday, the US commended Sri Lanka's commitment to promoting reconciliation, accountability and human rights.
Meanwhile, the UK said it welcomed the progress on human rights and reconciliation in Sri Lanka including UN Human Rights Council engagement and the establishment of an Office of Missing Persons.
"We encourage Sri Lanka to complete its work to enact human-rights compliant counter-terrorism legislation and to continue with police reform and ongoing work on reconciliation," it said.