---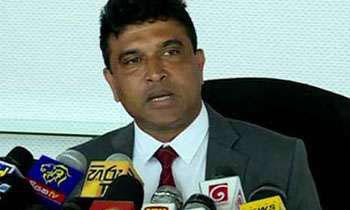 Development Strategies and International Trade deputy Minister Nalin Bandara yesterday said that another Singapore Company Sugih Energy International was set to invest US$ 14 billion in the second oil refinery to be started in Hambantota.
He told Parliament that it was even a bigger investment than the proposed investment by the other Singaporean Company.
"The first oil refinery by the Singapore Company had a production capacity of only 200,000 barrels a day but this second Company will have a production capacity of 420,000 barrels a day," he said.
He said this second investor was expected to expand his investment to US$ 24 billion in the second stage on petro-chemical and bi-products as well.
He said 600 acres of land in Hambantota would be provided to the new Company for the investment.
The minister said investors were attracted to Hambantota when they developed it strategically.(Ajith Siriwardana and Yohan Perera)