---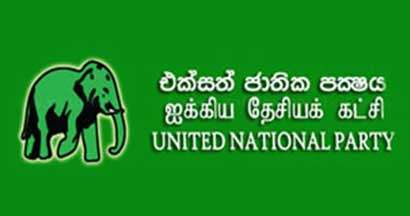 The United National Party (UNP) today said it would show their majority yet again in Parliament tomorrow.
The UNP said this after the All Party Meeting which was held under the patronage of President Maithripala Sirisena this evening.
"We are disappointed that the meeting with the President was inconclusive. We offered to present our majority once again in Parliament," it said.
Meanwhile, UNP MP Dr. Harsha De Silva said there was no breakthrough at the 'so called' all party meeting.
"They want to drag the impasse along giving lame excuses of procedure as the fake Prime Minister doesn't have the majority in the House. What a shame! They are taking Sri Lanka down for their political survival. Mahinda Rajapaksa should go," he said.