---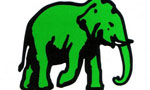 The working committee of the United National Party ( UNP) and its headquarters Sirikotha will be re-organized, the Prime Minister Ranil Wickremesinghe informed some members of the party on Saturday.
Speaking at a meeting of UNP members in Kuliyapitiya, Mr. Wickremesinghe said some members should work full time to promote the party. "The party won't last if every member of it gets involved with the government," he said.
Accordingly, he said a new programme will be carried out to promote the party in the village level. He said the approval of the working committee will be sought for all the new moves.
Recalling the past he said UNP founder leader created a revolution by bringing independence to the country while late Prime Minister S. W. R. D. Bandaranaike created a social revolution and finally late President J. R Jayewardene created a revolution of modernization. Recalling that President Maithripala Sirisena's Independence Day speech where he talked of cultural children and technological children, the Prime Minister said the time had come for a fourth revolution of taking the country towards technological and competitive era.
"It is not possible for a single political party to take the country towards technological era and that's why we decided to form a national government," he said stressing the need for safeguarding it.
He therefore said President Sirisena will guide the Sri Lanka Freedom Party (SLFP) towards achieving this common goal.
Hitting out at the Joint Opposition, he said this group had gone into the extent of dashing coconuts to sabotage the government. "At least dash one million coconuts so that the prices of coconuts would increase and the people of North Western Province could benefit from it," he added.(Yohan Perera and Anula Weeraratne)