---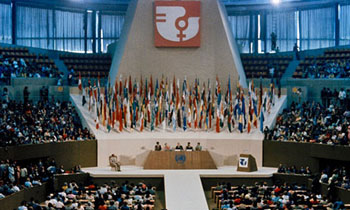 The UN Committee on the Elimination of Discrimination against Women (CEDAW) to be meeting in Geneva from 13 February to 3 March to review women's rights in eight countries including Sri Lanka, United Nations Human Rights Office of the High Commissioner (OHCHR) announced.
The committee will review the following countries: Ukraine (14 February); Ireland (15 February); Jordan (16 February); El Salvador (17 February); Germany (21February); Sri Lanka (22 February); Rwanda (23 February) and Micronesia (24 February)
The above countries have ratified the Convention on the Elimination of All Forms of Discrimination against Women and are reviewed regularly by CEDAW on how they are implementing the Convention, the OHCHR said in a statement.
The Committee, which is composed of 23 international independent experts, will hold dialogues with delegations from the respective governments and will also be briefed by NGOs and national human rights institutions.
CEDAW's findings, officially termed concluding observations, on the countries reviewed, will be published on Monday, 6 March.