---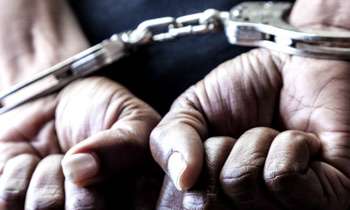 Two men were arrested by the Police Special Task Force with 132 kilos of Kerala ganja, valued at Rs. Rs. 13.2 million, in Mannar, while they were attempting to transport the stock to Colombo this morning.
The arrests were made during a raid carried out by the STF following a tip-off that a person was trying to transport a stock of Kerala ganja which had arrived from India to Colombo.
They said 59 parcels weighing more than two kilos each, had been concealed in a forest at the time of the detection.
The smuggler had planned to transport the stock in a lorry used for transporting fish and hand them over to another drug smuggler in Colombo. (Sithum Chaturanga)