---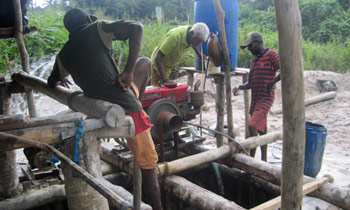 Two men had been killed when a gem mine collapsed at Theppanawa, Kuruwita a short while ago, the Kuruwita Police said.
The victims-71 and 56 years old - were working in the mine, had attempted to remove the scaffolding to close down the mine. The Police said the victims were rushed to the Theppanawa Hospital where they were pronounced dead on admission.
The Kuruwita Police are conducting investigations.