---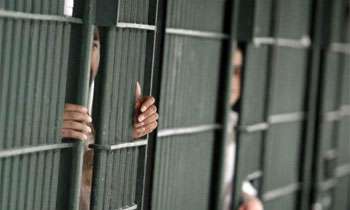 Two Sri Lankan men were sentenced to eight months' jail last Thursday for owning fake British passports, the Singapore Straits Times reported.
Nagamany Kangatharan, 46, and Kandasamy Niththiyananthan, 27, were nabbed by Singapore Immigration and Checkpoints Authority (ICA) officers at the transit area of Changi Airport Terminal 3 last month.
In a statement yesterday, ICA said Nagamany and Kandasamy were seeking employment outside of Sri Lanka, and had sought help from a Sri Lankan agent to make the arrangements.
Investigations revealed that the agent arranged for their trip to London via Singapore at prices of between 330,000 Sri Lankan rupees (S$2,800) and one million rupees.
The duo flew from Colombo to Singapore using Sri Lankan passports, arriving on June 18. The next day, they met a Malaysian man, Ihsan Ismie Ishak, 31, who handed them the fraudulent British passports.
The passports contained the two men's photos but had particulars that did not belong to them.
At Changi Airport Terminal 1, Nagamany attempted to collect his boarding pass at the check-in counter while Kandasamy observed him.
However, Nagamany was seen leaving the counter hastily, as the ticketing officers took longer than usual to process his boarding pass.
Both men then decided to abort their travel plan to London and return to Colombo via Terminal 3.
They met Ihsan Ismie at Terminal 3's transit area, but the trio were arrested by ICA officers who had received information about the case.
Ihsan Ismie was sentenced to eight months' jail on June 28, the ICA statement said.
The authority said it takes a serious view of those who possess fraudulent travel documents or abet others in committing the offence. Those found guilty may be sentenced to a maximum of 10 years in prison, fined up to $10,000, or both.