---
A tusker was found lying dead at the Borupanwila area inside Wilpattu National Park yesterday (20).
According to Chandana Jayasinghe, Veterinary Surgeon at Wildlife Conservation Department (Anuradhapura Unit) the right ear had been severely damaged. "The damage had resulted from a fight. It could either be a fight with another tusker or an elephant with milk teeth (panu dala). This tusker would have been about 40-45 years old and it's tusks are around 4.5 metres long."
When asked if there were any gunshot injuries Jayasinghe said that none were found. He further said that around 4-5 tuskers could be found inside Wilpattu National Park and that it's mainly used as a migratory route. According to DWC the tusker has got its name due to its usual migratory route from Vyadikulam, Thekkama via Wilpattu National Park towards Vilachchiya area.
Jayasinghe further said that once the postmortem is done the tusks would be taken for conservation purposes.
However elephant behaviorists claim that it is quite unusual for elephants to fight as they would do so only when in musth and that there are no female elephants around the area for them to fight. "There are no herds in this area and if there are herds there's evidence like elephant droppings," said Namal Kamalgoda, wildlife conservationist and photographer who has over 30 years of experience in the field. "This particular elephant is elusive and had a shy behaviour. I first saw it in 2003 and it was in good condition but when I saw it last year it's physical condition didn't look good. It frequents this area once a year. There's a possibility that a young tusker may have fought with it and it was mentioned that there was heavy bleeding from the ear."(Kamanthi Wickramasinghe)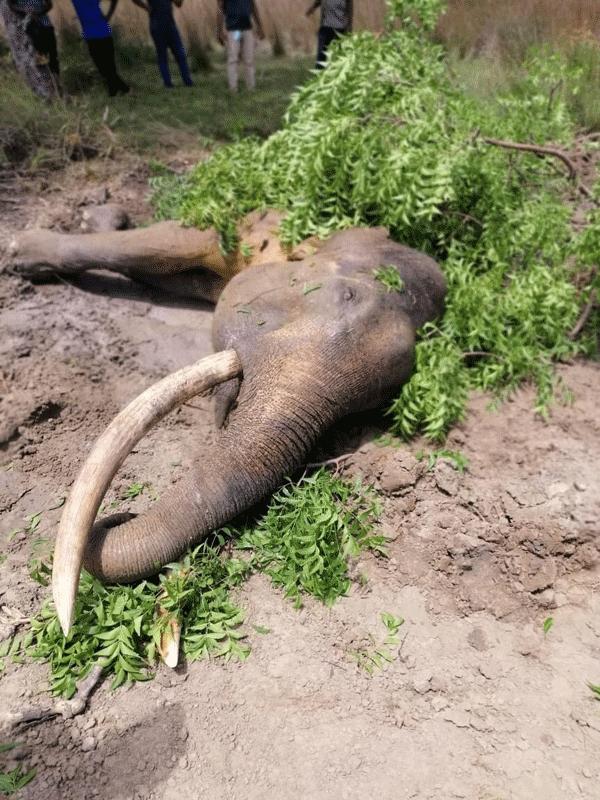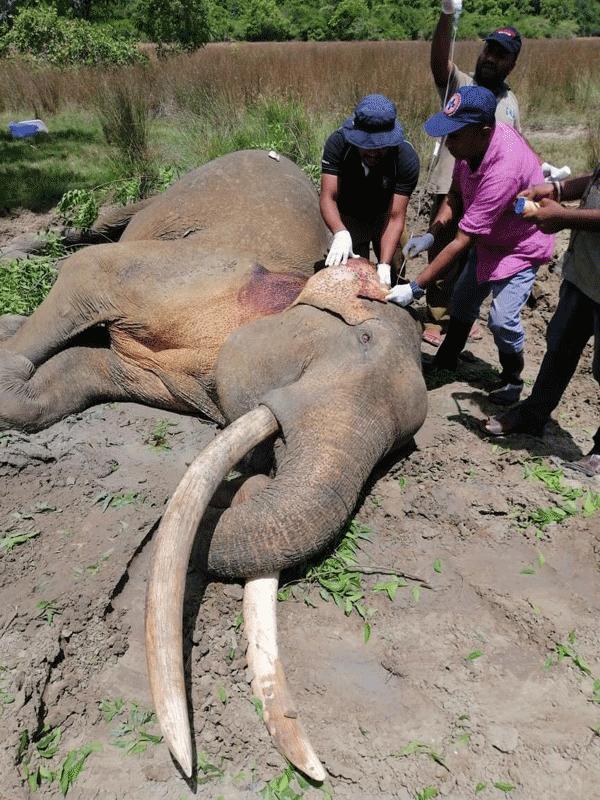 Pcs DWC