---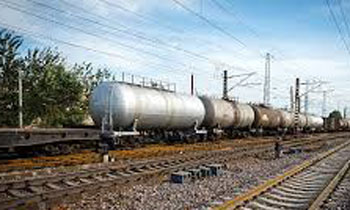 Supporters of the Ceylon Petroleum Cooperation (CPC) TU had blocked railway fuel train carriages at Orugodawatta which came to transport fuel to the Airport, the railway sources said
He said the strikers were demanding not to release the carriages until the discussions were over.
The train fuel carriages that entered the Kolonnawa plant and the engine had left the carriages until they were filled with fuel.
The ten fuel carriages with a capacity of 10,000 gallons each were attached to the train to supply fuel to the airport, he said.
Video by Buddhi