---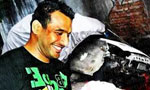 Senior State Counsel Dilan Ratnayake informed Court that it had been revealed that Carlton House in Hambanthota had been included in the internal phone network connection of the Presidential Secretariat.
Earlier, the CID had informed court that there were phone calls from the Presidential Secretariat and Temple Trees to Narahenpita Police OIC Damien Perera on the day that Wasim Thajudeen was found dead.
The state counsel also said that, according to statements recorded from a few witnesses, the former chief JMO Ananda Samarasekara had dispatched body parts of Wasim Thajudeen from the refrigerator a few days prior to his retirement.
The CID had also informed court that it had begun an investigation concerning the missing body parts under the Public Property Act -- because the body parts had earlier been taken into the former JMO's custody as case productions and, therefore, they belonged to the state.
Considering the requests of the aggrieved party and the prosecution, Magistrate Nishantha Peiris ordered the Director General of the Colombo National Hospital to submit a comprehensive report on whether former SDIG Anura Senanayake had received treatments at the CNH or any other hospitals from 2003 to date (regarding his so- called illnesses). The magistrate also ordered the DG to submit a medical report on the present medical condition of the SDIG and the necessity for him to be treated continuously at a paying ward in the CNH.
The prosecution said that the suspects -- former SDIG Anura Senanayake and former Narahenpita Crimes OIC Sumith Perera -- had been charged under Sections 113 (Conspiracy) and 32 (Liability for act done by several persons in furtherance of acommon intention) of the Penal Code, and that according to the provision in Section 13 of the Bail Act, a person who had been charged with an offence punishable with death or with life imprisonment, shall not be released on bail except by a judge of the High Court.
They had been arrested by the CID and charged under Sections 113 (Conspiracy) and 32 (Liability for act done by several persons in furtherance of a common intention) of the Penal Code in connection with the murder of ruggerite Wasim Thajudeen.
Considering that the suspects had already filed revision bail applications in the High Court, the magistrate re-remanded the suspects till September 21.
The former SDIG and the former Crimes OIC have also been charged with causing the disappearance of evidence, fabricating false evidence, using it to shield the offender and conspiring under Clauses of 189,198 and 296 of the Penal Code. (Shehan Chamika Silva)
Video by Courts Prasanna