---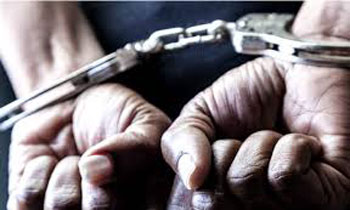 Another individual turned himself into the Criminal Investigation Department (CID) today along with Rs.3 million said to have been part of what was taken out of the Far Eastern International Bank in Taiwan.
Sources at the CID said the suspect was relative of J. C. Nammuni, who was the first suspect arrested over the international theft.
Nammuni's relative was the fourth suspect arrested over the incident. Earlier, former Litro Gas Chairman Shalila Moonasinghe and a relative of his, Chulapala De Silva, were also taken into custody.
The CID commenced the investigation in connection with the alleged transferring of USD 1.1 million from the Far Eastern International Bank to Mr. Moonasinghe's account in Sri Lanka.
The suspect Nammuni had withdrawn Rs. 30 million from a local bank earlier this month and was arrested on October 7 when he attempted to withdraw another tranche of Rs. 80 million. (Darshana Sanjeewa)