---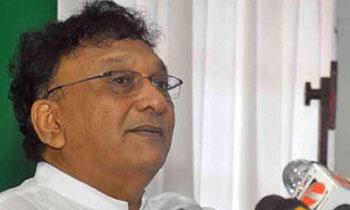 Higher Education and Highways Minister Lakshman Kiriella said today there appears to be a plot to destabilize the government through the SATIM issue but whatever it might be Court orders could not be changed through trade union action or hunger strikes.
He said the Court had recognized the South Asian Institute of Technology and Medicine (SAITM) and as such there was no way for the Government to scrap it or close it down.
"Some people are resorting to the new practice of challenging court orders. If we close down SAITM we will be hauled to Court for contempt. Court orders cannot be changed by stopping work, boycotting lecturers or through street protests that inconvenience the public," the minister said.
He told a news conference that the government would strengthen the free education system in Sri Lanka and hopes to start two medical faculties in the North-Western Province and Ratnapura.
"It is the UNP which introduced free education to Sri Lanka. We will not allow anyone to destroy it. Some people are citing SAITM and attempting to show that we are against free education. There is nothing wrong in setting up private medical universities if done so under proper standards," he said.
Mr. Kiriella said even though the government was doing its best to resolve the SAITM issue, the Sri Lanka Medical Council (SLMC) by not attending the discussions convened by the President was refusing to cooperate with the government.
"The SLMC has a separate agenda. It did not attend the discussions convened by the President to discuss this matter and did not protest when the SAITM was established during the previous regime," he said.
He said some factions such as the GMOA were urging that minimum standards for medical education be gazetted but the SLMC and medical faculty heads, who were responsible, were not drafting them so that they could be gazetted without delay. (Ajith Siriwardana)
Video by Janaka