---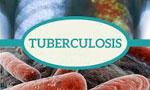 Tuberculosis (TB) which is an airborne disease is spreading in some parts of the Colombo City, Colombo Municipality's Chief Medical Officer Dr. Ruwan Wijemuni said yesterday.
He said the the areas most affected were Colombo North and Maligawatte.
"There has been 20 reported cases from these areas this year which is far more than last year," Dr. Wijemuni said. "Our health officers are educating people in these areas on the precaution they need to take and have also conducted clinics together with officials of the Health Ministry," he added.
The disease is spread especially by unprotected sneezing and by breathing into another persons face.
TB is a bacterial infectious disease that usually attacks the lungs, but it can also attack almost any part of the body. TB can be active or latent. (Yohan Perera)