---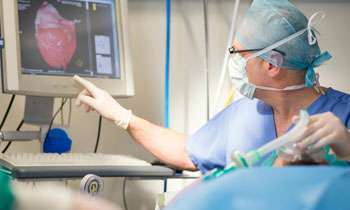 The temporally ban imposed on a surgeon from England at the Karapitiya Hospital preventing him from conducting surgeries was lifted last evening on a recommendation made by the Sri Lanka Medical Council (SLMC), Karapitiya Hospital Director Dr. Jayampathy Senanayake said.
He claimed the British doctor was suspended from performing heart surgeries pending a determination from the SLMC on his practising license.
Dr. Senanayake told Daily Mirror that the issue had been taken up after several doctors attached to the Government Medical Officers' Association (GMOA) observed that the British doctor did not have a licence to practise in the United Kingdom (UK) as it needed to be renewed from time to time.
However, Dr. Senanayaka explained that the said doctor had since obtained SLMC permission to perform surgeries in Sri Lanka and could resume his duties henceforth and added that the SLMC had the sole authority to decide on it.
"The GMOA were threatening to resort to trade union action if the authorities failed to take action against this doctor. In the UK, it is necessary for doctors to be registered with their Medical Council. There is also a practising licence which needs to be renewed periodically. However, unlike in the UK, only the SLMC's certification is needed to practice medicine in Sri Lanka," he said. "Another claim of the GMOA is that the said British doctor was too old," he added. (Kalathma Jayawardhane and Thilanka Kanakarathne)