---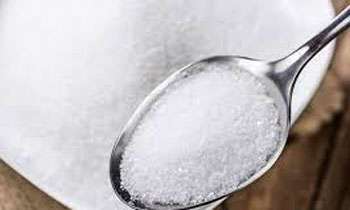 Sugar Importers' Association yesterday said that they would have to stop importing sugar temporarily, due to world market and Indian market sugar price hike.
Speaking to the Daily Mirror Sugar Importers' Association member Priyantha Senavirathne said after imposing an extra control price on sugar imports, an extra loss had to be incurred when importing.
"The price of a sugar metric ton in the Indian market was at US$ 340 by yesterday. It costs US$ 400 in the London market and US$ 390 in New York Market," he said.
Accordingly, a sugar importer should have to pay Rs.44.50 tax as customs tax and Rs.58.50 when unloading a kilo of sugar from the Port. Another Rs.3.00 had to be spent on transport and service tax.
When importing a kilo of sugar, importer had to spent Rs.106. When issuing sugar as bulk under the government imposed control price, Rs.92 had to be paid. Rs.100 had to be paid in retail prices. Rs.105 had to be paid when packaging. Extra Rs.14 had to incur as a loss.
When the Government amended the sugar taxes, one ton of sugar in the Indian market was at US$300, but it was US$ 340 by yesterday, Mr Senavirathne said.
The association had to bare a loss of Rs.14 when importing sugar. Therefore, the Association thought to stop importing sugar temporarily. Also, the loss had been increased due to the drastic depreciation of the Sri Lankan rupee against the US Dollar.
Mr Senavirathne said the association had requested a discussion with the Finance Ministry today. Also said if the Ministry will take a decision to reduce the customs duty on sugar imports, sugar can be issued under the government control price.
After stopping the sugar imports, there would be a sugar shortage in the country in the upcoming festive season, he said.
"The sugar consumption in the country recorded as 40,000 to 50,000 metric tons per month and it would be doubled in the next months due to the festive season. The prevailing stock is only sufficient for a month," he said. (Indika Sri Aravinda)