---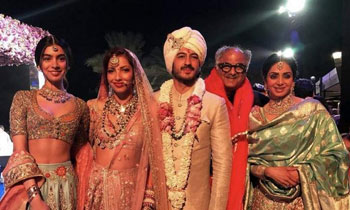 Superstar Bollywood actress Sridevi Kapoor has died of accidental drowning, a Dubai forensics report said.
The BBC said it was earlier reported that the actress, 54, known simply as Sridevi, died of cardiac arrest on Saturday while at a family wedding in Dubai.
The forensics report has been released by Dubai police to Sridevi's family and the Indian consulate, the BBC said quoting Gulf News.
The paper said the report could mean a delay to the repatriation of the body. It had been expected to be flown home on Monday.
The final post-mortem report, which is not yet completed, is expected to reveal the results of toxicology tests.
It will also be expected to explain how the original report of cardiac arrest and the listing of "accidental drowning" on the forensics report are linked.
---
Sridevi's last pictures from Mohit Marwah's wedding