---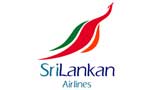 Sri Lanka's national carrier is gearing up to shed some weight by way of a human resource restructuring programme to ensure the "bride is ready" for a prospective match, according to the debt-laden airline's chairman.
Admitting the enterprise is overstaffed, SriLankan Airlines Chairman Ajith Dias affirmed that employee downsizing is definitely on the cards, a move if carried out successfully, would help cut down the airline's expenditure by a sizable portion.
"Rightsizing SriLankan Airlines is part of the restructuring plans which has to be done for the company to be ready for a public-private partnership (PPP). It's a tough call but it has to be done. It's what the government wants us to do. If we don't get about this endeavour, nobody will want to partner with us," said Dias in an interview with Mirror Business.
He said the downsizing exercise should be completed by end-September, by when a suitable partner would be picked.
"We hav e to prep a r e ourselves for anybody who will be coming in as a partner. We have to dress up the bride," quipped Dias, while asserting the need for the move.
Although the initial discussions regarding the move have already been started, the exact number of staff that would be laid off and at which levels is yet to be decided. SriLankan Airlines provides employment for nearly 6,800 individuals. Dias shared that while the management is in the midst of studying the current employee scenario, services of a foreign consultancy firm would be sought for expert advice and to ensure the exercise is carried out with least impact.
According to him, the decision to right size was taken several weeks ago and it has already been communicated to the trade unions, which, Dias said, were not surprised by the move.
"We have talked to the unions and everyone has realised that we cannot carry on like this. So far they have been positive. They too realise the need for this exercise and we also have explained to them the clear need for it," shared Dias.
When questioned as to how the surplus staff would be reduced, he said a number of options would be explored and a voluntary retirement scheme (VRS) would be one of the modes of execution.
"How it will be executed is not firm as yet. But it will happen. We need to make sure it is done in the smoothest way possible to reduce implications," Dias added.
According to government estimates, SriLankan has accumulated losses of Rs.128 billion (US $ 872 million) on top of a massive debt pile of US $ 933 million. (Shabiya Ali Ahlam)