---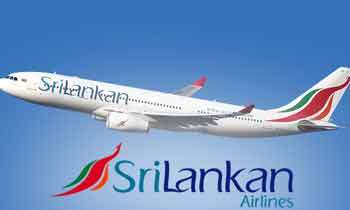 SriLankan airlines has paid passengers Rs.430 million as compensation for badly-handled baggage between 2008 and 2018, this was yesterday revealed at the Presidential Commission of Inquiry (PCoI) into irregularities at SriLankan airlines, SriLankan Catering and Mihin Lanka.
SriLankan Security Division Senior Manager Titus Kannangara gave the following breakdown of the compensation paid -- Rs.33.8 million in 2008 to 2009; Rs.17.4 million in 2009 to 2010; Rs.49.4 million in 2010 to 2011; Rs.20 million 2011-2012; Rs.42.5 million in 2012 to 2013; Rs.41 million in 2013 to 2014; Rs.44 million in 2014 to 2015; Rs.56 million in 2015 to 2016; Rs.50.8 million in 2016 to 2017 and Rs.75.5 million in 2017 to 2018.
In a response to Senior Counsel Fazly Razik's question as how baggage could be mishandled Mr. Kannangara said baggage mishandling fell into four categories such as damaged baggage, lost baggage, pilferage of baggage and baggage delays.
He said most of the passengers were known to make false complaints to obtain insurance.
When Senior Counsel Razik asked about the responsibility of the Security Division in making sure of the safety of the baggage, Mr. Kannagara said security officers could not be present at all times when bags were mishandled and pointed out that most of the damage was minor.
However, during the proceedings it was also revealed that several incidents of pilfered baggage took place but the Security Division had not taken action against those responsible for the pilferage.
Senior Counsel Razik proved through audio evidence that security division had failed to take action in cases of pilferage.
The audio evidence which was played during the proceedings confirmed that on two occasions the witness had advised his officials not to check his colleague who was attached to the Security Division regarding the pilferage of baggage. However, the particular employee was on top in the watch list for pilfering baggage at SriLankan.
Senior Counsel also informed the PCoI that the witness had misled the Commission by providing false evidence and that the employees at the baggage counter deliberately complicated the process to discourage customers from making complaints about the pilferage of baggage. (Yoshitha Perera)