---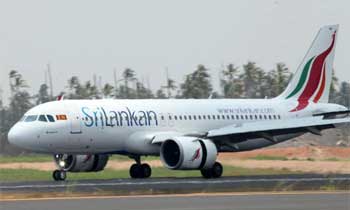 A SriLankan aircraft from Colombo to Mumbai made a safe landing at the Bandaranaike International Airport (BIA) with 138 passengers and seven crew members early this morning due to a technical failure, a SriLankan Spokesman said.
The flight UL-141, which had taken off from the BIA at 11.47 pm last night, had been in the air for two hours and eight minutes and the technical failure had occurred when the aircraft was getting closer to Mumbai.
The spokesman said that the pilot of the aircraft had informed the BIA control tower about the technical failure and accordingly it had instructed the pilot to return the flight back to the BIA without landing at the Mumbai Airport.
He said the passengers were sent to Mumbai from another SriLankan flight around 3.34 this morning.
The UL-141 SriLankan flight was a French made A- 320 aircraft. (T.K.G Kapila)