---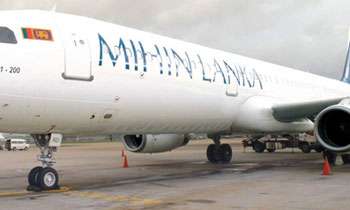 Mihin Lanka had never followed a manual or proper agreement when appointing General Sales Agents (GSA) to the airline, it was told at the Presidential Commission of Inquiry (PCoI) on irregularities at SriLankan Airlines, SriLankan Catering and Mihin Lanka yesterday.
Providing the evidence former Head of Mihin Lanka's Commercial Division Rohan Perera said that there was no manual for appointing GSAs and there was no effort to create one.
He informed the Commission that all the appointments of GSAs were made by the CEO of the airline and there had been no advertising procedure asking for possible companies for bids or evidence of evaluations of GSAs.
"There was no evaluation, former CEOs Sajin de Vaas Gunawardena and Kapila Chandrasena told us about what to do and we followed their orders. Also, most of the GSAs were underperformed but there was no evaluation of their performance," he said.
Briefing some examples, he told the Commission, when selecting GSA for Dubai in 2007, the Board paper seeking the particular approval has a different name, Trico Travels and Tours, while the agreement was signed with another company named, Ominga International FZE.
He also noted that Mihin Lanka and Ominga International FZE entered into a five-year agreement on March 01, 2007 but the particular company was registered only one and a half month later (April 12, 2007) after the agreement was signed.
During his testimony, witness also said that usually the GSA is only paid a commission but Ominga International FZE was paid 3% on all tickets and unit of cargo space sold in Dubai which it represents. Witness also said that Mihin Lanka has also used the company money for various other expenses. (Yoshitha Perera)