---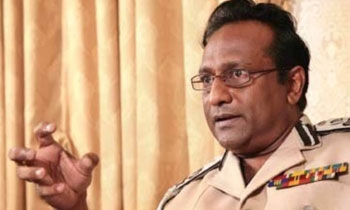 Rear Admiral Sarath Weerasekara MP, today rejected reports that he requested the UN General Assembly to assign a special rapporteur to probe war crime charges allegedly committed by the Sri Lankan armed forces.
He said he only requested for a special rapporteur to investigate the basis on which the UN High Commissioner for Human Rights, Zeid al-Hussein compiled his report on Sri Lanka.
"We want a rapporteur to probe Prince Zeid report and then ours. The reports we submitted have clearly mentioned that we have never committed war crimes. Therefore, it's only reasonable that the UN report be probed and the resolution on Sri Lanka be suspended till the probe is completed," he told a news conference.
Mr. Weerasekara said they were against any form of hybrid courts to convict Sri Lankan forces, and that the proposed Office of Missing Persons (OMP) would be vested with powers to punish armed forces personnel.
He said the British Prime Minister has vowed to protect British troops from any legal abuse never allowing them to be victims of war crimes, but unfortunately, Sri Lanka lacks leaders of that calibre.
"When British PM, Obama or Trump make a decision, it becomes the stance of the government. None of their foreign ministers contradict the government stance and express different opinions in Geneva or elsewhere.
However, in Sri Lanka, though the President and Prime Minister say there will be no participation of foreign judges in the local mechanism, the Foreign Minister contradicts this stance in Geneva," Mr. Weerasekera said.
He said several foreign ministers talked to him following the submission of the two reports to the UNHRC last week. "They said they are not agreeing to anything at this level. However, they also said they now know that there is another side to the story," he said.
Mr. Weerasekara said they would increase their participation at the next UNHRC sessions in September and March to make the international community aware of the 'original' version of the story. (Lahiru Pothmulla)
Video by Susantha