---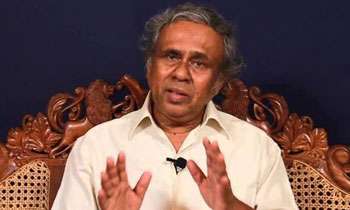 President Maithripala Sirisena has appointed Mahinda Rajapaksa as the new Prime Minister under Sections 42(4) and 43(3) of the Constitution and published it in the Gazette, and therefore Speaker Karu Jayasuriya has to go by the gazette notification, Dr. Nalin de Silva said today.
Asked for a comment on the current political situation, Dr. de Silva who analyzes politics, said the Speaker had no powers from either the Constitution or the Standing Orders of Parliament to go against the President.
"The officers of the Parliament and not the Speaker will be responsible for allocating seats in the House to the MPs. The Speaker cannot determine the number of MPs who support Ranil Wickremesinghe or Mahinda Rajapaksa, by counting the heads on the fourteenth or for that matter on any other day. There is no provision for such vote in the Constitution or the standing orders. The UNP cannot insist on such vote as there is no provision in the constitution or the standing orders. All that they can do is to move a vote of no confidence or defeat the budget and realize how they have been boomeranged by the nineteenth amendment. Outside the Parliament, they can go to the Supreme Court and file a human rights violation case. The UNP is not doing either. Instead, they want to use the speaker of the Parliament as the speaker of Siri Kotha," he said.