---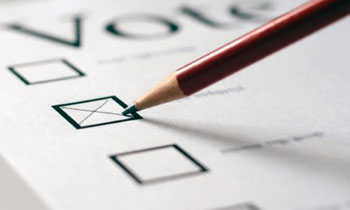 Speaker Karu Jayasuriya endorsed the Provincial Council Elections (Amendment) Bill a short while ago thus giving effect to it.
Parliament sources told the Daily Mirror that the Speaker placed his signature to give effect to the Bill at around 9 pm.
The Bill was passed in Parliament on Wednesday night with a two thirds majority.
It was passed after some anxious moments during which a successful attempt was made by the government to muster the required number of votes to get it approved.
Well informed sources said Deputy Minister Wasantha Senanayake was taking a shower when he was asked to rush to Parliament to vote in favour of the Bill by some MPs while Minister Ranjith Madduma Bandara who was undergoing treatment for an illness also had to come although three months leave was approved for him recently. It was also reported that MP Hirunika Premachnadra had to rush in with her new born infant.
The Bill paves the way for the postponement of elections for Sabaragamuwa, North Central and Eastern provincial councils as it provides for holding of elections for provincial council under the new mixed electoral system. (Yohan Perera)