---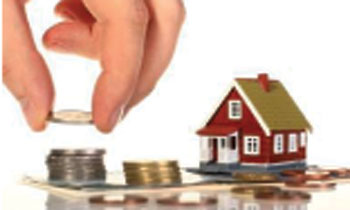 The government is introducing a soft loan package titled, 'Middle Income Housing Loan Scheme' (MIHLS) with a maximum loan facility of Rs.5 million at a 7% interest rate payable in 25 years as a solution to the housing problems faced by middle income families among public servants and private sector employees.
The NIHLS was a 2018 budget proposal and Cabinet approval was granted to the scheme on Tuesday, Cabinet spokesman and Minister, Gayantha Karunatilaka said.
"The Cabinet Committee on Economic Management held on January 24 with regard to the implementation of the interest subsidy loan scheme through the National Savings Bank (NSB) approved this scheme to support first time home buyers in the middle income category to purchase a house from the middle income housing development projects implemented by the National Housing Development Authority (NHDA) and the Urban Development Authority (UDA)," the minister said.
"The NSB will release a maximum Rs.5 million soft loan with a repayment period of 25 years and at a interest rate of 7% for the first five years. Thereafter, the interest rate will be based on a floating rate on the market rate applicable to housing loans prevailing at the time."
The Minister said the NSB would handle 10,000 loans initially with the General Treasury and the NSB agreeing on an interest subsidy of 5%.
"The General Treasury will pay the interest subsidy to the National Savings Bank for the first five years. The interest subsidy calculations will be done based on the outstanding balances of the loans at the beginning of each month and the subsidy payments will be made on quarterly basis. A budgetary allocation of Rs.500 million has already been allocated for the payment of interest subsidy in 2018. The interest subsidy will be continued until the end of five years," he said.
The minister said the Director General of the Department of Development Finance of the Ministry of Finance and Mass Media would enter into relevant agreements with the NSB to implement this loan scheme. (Sandun A Jayasekera)