---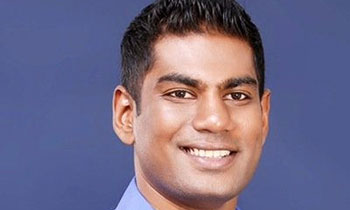 It transpired in Parliament yesterday that six supporters of the Sri Lanka Freedom Party (SLFP) had moved the Supreme Court against the gazette notification delimitation on the local government elections.
Joint Opposition MP for the Matara district Kanchana Wijesekara said three supporters of Ministers Lakshman Yapa Abeywardane, Dilan Perera and Dayasiri Jayasekara were among the petitioners. He said the remaining three were also supporters of the SLFP in the government.
He made the disclosure in response to Deputy Minister Ajith P. Perera who accused the Joint Opposition of resorting to legal action to secure a postponement of the election. He was interrupted by the Joint opposition MPs at this time leading to some anxious moments.
Mr. Perera said the Joint Opposition should expose those responsible unless they were not for it. In fact, he agreed to share the time allotted to him if MP Wijesekara was ready to make the disclosure.
Upon his permission, Mr. Wijesekara revealed it. Mr Perera said the UNP is for holding the poll as soon as possible. He said any party, be it under the symbols betel leaf, flower bud or anything, should be ready to face the polls.
Deputy Minister Dilan Perera denied the involvement of any of his supporters in it.
Chief Opposition Whip Anura Kumara Dissanayake who made his remarks said it was obvious who was seeking postponement of polls .
"Nobody can conceal it from the public eye. It is a shame to do so. The whole country knows who is trying to withhold elections," he said. (Yohan Perera and Ajith Siriwardana)