---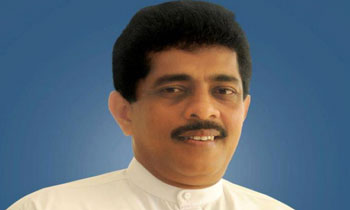 Former Development Lotteries Board Chairman Sarana Gupta Gunawardane yesterday pleaded guilty for failing to declare his assets and liabilities from 2005 to 2007.
He pleaded guilty to the allegation through his counsel before Colombo Chief Magistrate Lal Ranasinghe Bandara.
Subsequently, the Chief Magistrate directed the prisons authority to obtain finger prints of the suspect to peruse any previous offences and fixed July 20 to impose penalties.
Earlier, the Bribery Commission filed two cases against the suspect under the non assets declaration Act for two years.
Mr. Gunawardena also has nine on going cases filed by the Bribery Commission over offences falling under corruption while serving DLB chairman.
Under Chapter 63, Section 9 of the Declaration of Assets and Liabilities Act 1975, a person who is convicted of an offence under the Act will be liable to a fine not exceeding one thousand rupees or imprisonment of either description for a term not exceeding one year or to both such fine and imprisonment. (Shehan Chamika Silva)