---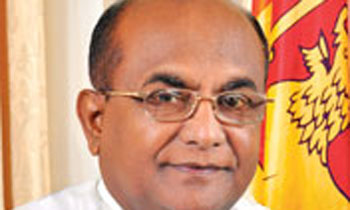 Despite insistence by the Joint Opposition, the Sri Lanka Freedom Party (SLFP) has declined to leave the government at this hour, it is learnt.
The Joint Opposition insisted on this Tuesday as a condition for it to patch up with the SLFP section in the government.
However, the SLFP delegation assigned for talks with the Joint Opposition cited inability to quit the government right now. However, they said it could be done at a later stage.
This has now led to a stalemate in talks between the two factions to unite for the election.
Matara District MP Mahinda Yapa Abeywardane, who represented the Joint Opposition during talks with the SLFP, told the Daily Mirror that there would no future for talks unless they left the government forthwith. (Kelum Bandara)