---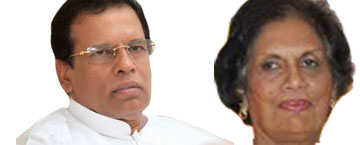 The Sri Lanka Freedom Party (SLFP) Central Committee (CC), which met after some of its MPs conducted the paada yathra, decided to expel all those who had acted in contravention of the party's rules and regulations, it is learnt.
Party stalwart, Minister Mahinda Amaraweera told Daily Mirror, after the meeting, that the disciplinary committee of the party had been asked to identify those who had criticised the party and its leadership during the paada yathra and expel them forthwith.
The party decided yesterday to institute disciplinary action immediately against Puttalam District MP Sanath Nisantha on the basis that there was sufficient evidence to prove that he had criticised President Maithripala Sirisena's leadership.
The SLFP CC had also decided to institute action against its former local government members who had torn up letters sent by the party during a media briefing, in defiance of the request by the party secretary to apply for nominations at the next election.
Minister Chandima Weerakkody said MP Nisantha had openly said he would not accept the party leadership.
"The party decided to check on whether others had olso breached party discipline," he said.
Asked whether action would be taken against former president Mahinda Rajapaksa, he said no names had been mentioned apart from that of Mr. Nisantha.
He said both President Sirisena and former president Chandrika Kumaratunga had stressed the need to maintain discipline in the party.
The Central Committee had also discussed the logistics of the next Convention of the party.
The Central Committee approved the decision to continue the national unity government for five years. (Kelum Bandara)