---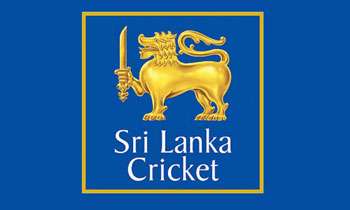 The former Executive Committee of Sri Lanka Cricket (SLC) is alleged to have approved a mammoth outlay of more than Rs. 130 million at a meeting weeks before their term lapsed on May 31.
This amount includes ex-gratia payments to Chairman and Members of Sub-Committees and Special Committees along with payments amounting to Rs. 8.7 million being directed to advertising firms, figures shown to the Daily Mirror by sources revealed.
The chief allocation was for Rs. 50 million towards the Sri Lanka Premier League Tournament which was subsequently postponed.
Interestingly, among the other payments allegedly approved at the May 2 meeting, were payments amounting to Rs. 49.7 million divided between six clubs to carry out various development work, with a majority of those clubs connected to individuals commonly known for their links to a powerful former official.
Six clubs
The six clubs, to whom these alleged payments were made are, the Moratuwa Sports Club (Rs. 3.5 million), Panadura Sports Club (Rs. 10 million), Wennappuwa Sports Club (Rs. 7.3 million), NCC (Rs. 10.3 million), Colombo Cricket Club (Rs. 10 million) and Ragama Cricket Club (Rs. 8.2 million), while a further Rs. 10 million allocated for the development of the Army Grounds at Dombagoda.
The list of alleged approved payments included that of Rs. 300,000 as a 'Vesak Donation' to one of the provinces associated with SLC, while Rs. 8.75 million had been allocated to 23 major and minor districts as annual administrative grants.
When the Daily Mirror contacted former President of SLC Thilanga Sumathipala to verify the authenticity of the alleged payments and the process followed when approving and monitoring such payments in the interest of transparency, he neither confirmed nor denied it.
Annual budget
"We controlled an annual budget of Rs. 5 billion, so I cannot tell you how much was approved at a single meeting," Sumathipala said.
"We did a lot for cricket (during our tenure) and it is disappointing to see what the (Sports) Minister has done to the Sport," he said, referring to the absence of an elected body at SLC and the lack of a timeline for elections.
Another official of that Executive Committee confirmed that the payments had been approved, though he did not specify the exact amount, but claimed that these kinds of payments were common and done in a transparent manner.
"We had a careful vetting process in place when approving these payments, and we pay only a certain amount up front, with the rest being paid upon completion," he claimed, arguing that this ensured there was transparency in the process.
While it is common practice to make such payments for development purposes the timing of it, weeks before the SLC Election of office bearers was scheduled to be held on May 31, brings into question the motives of it.
SLC's Constitution, that dictates the process through which office bearers are elected, has long been criticised by former cricketers and administrators who claim that it allows for candidates to buy the votes of clubs through such payments.
It has been long argued that the only way to de-politicise cricket administration is by changing the voting structure currently in place, however successive Sports Ministers have shown little interest in doing so.