---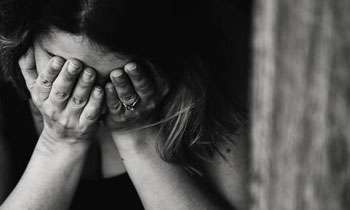 A 36-year-old Sri Lankan housemaid in Bahrain has claimed that she was tortured and forced into prostitution for almost two years, the Gulf Daily News reported on Monday.
The victim says she survived only on bread and was made to sleep with up to 20 men every day.
A 40-year-old Bangladeshi is facing charges including forcing the victim into prostitution, holding her against her will, theft, assault and operating an illegal vice network.
His alleged accomplice, a 43-year-old Sri Lankan woman, is still at large and being tried in absentia.
The victim told investigators that she had been tricked by the defendants, who allegedly promised to help her find employment and provided shelter at an apartment.
"The 43-year-old called some Asian men and demanded I have sex with them. When I refused she took my money, Bahrain Dinar (BD) 100, my phone, a gold necklace and three gold rings and threatened to beat me if I didn't comply. When the men came in I was forced to sleep with them out of fear of my captors. When I refused the 43-year-old would beat me up, punch me and pull my hair. She would also use pepper, water and salt and burn my private parts to torture me. I did their bidding for two years because I was afraid and, if I refused, they would assault me," the victim said in her statement to prosecutors.
The woman said clients paid anywhere between BD7 and BD30 to have sex with her, but the cash was pocketed by her alleged captors.
"I would plead with customers to help me, but none of them did," she said.
"When the 43-year-old heard this she would beat me even more.
"I tried to escape many times, but I failed and I would get beaten for my attempts."
However, she said she seized her chance to escape in July when another woman, from Indonesia, entered the apartment where she was being held.
"She (the Indonesian woman) gave me the key to an apartment and told me to head there because a customer was waiting," the victim said.
"She told me she would follow in 15 minutes, but I grabbed the key and ran away to the police station.
"I could never run away before because the defendants were always nearby."
The victim added that she first moved to Bahrain to work as a housemaid for a Bahraini family, but ran away just one month into the job.
She said she then spent five months working for an Indian family, but was left jobless when that family moved away.
That is when she says she turned to the defendants for help.
"I kept searching for work in Riffa and whenever I would run into a Sri Lankan I would ask if they knew of any job opening," the victim said.
"The male defendant said he had a job for me and took me to the 43-year-old Sri Lankan woman at an apartment."
The Bangladeshi defendant has previously claimed during questioning at the Public Prosecution that his female co-defendant was the mastermind behind the vice racket.
He and a 41-year-old Indonesian woman, who has been charged with prostitution, were arrested during a police raid on September 5.
The trial has been adjourned until December 23 for a lawyer to be appointed for the Bangladeshi, while an arrest warrant has been issued for his female Sri Lankan co-defendant.