---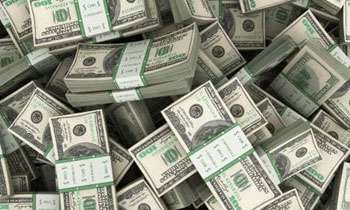 Sri Lanka remained vulnerable to money laundering and terrorist financing although it is neither an important regional financial centre nor a preferred centre for money laundering, the annual Country Reports on Terrorism released by the US said.
According to the report which was released by the US State Department on Wednesday, Sri Lanka belongs to the Asia Pacific Group on Money Laundering, a Financial Action Task Force (FATF)-style regional body.
The FATF has added Sri Lanka to its Public Statement entitled "Improving Global AML/CFT Compliance: On-going process," also known as the "grey list."
"Sri Lanka agreed to an action plan to address several vulnerabilities, including improving mutual legal assistance, issuing customer due diligence rules for designated non-financial businesses and persons, and enhancing risk-based supervision," the report said.
Referring to action taken by Sri Lanka to countering violent extremism, the report said the country was implementing educational outreach programmes at a provincial level to address issues of religious tolerance and non-violent conflict resolution.
"These programmes focus on post-conflict areas of Jaffna, Mannar, Kilinochchi, Mullaitivu, and Vavuniya where the local populations are considered vulnerable to re-radicalization," it said.
The country report commented on the use of the Prevention of Terrorism Act (PTA) and the proposed new Counter-terrorism Act as well.
According to international and domestic legal experts, it said significant flaws remained with the proposed draft Act. Meanwhile, it said Counter-terrorism cooperation and training is a growing part of the US-Sri Lanka relationship.
"For example, two Sri Lankan naval officers attended an anti-terrorism training in Florida in November and December. Additionally, the Sri Lankan government regularly sends officers to US-sponsored regional counter-terrorism workshops and courses," the report said.
There were no terrorist attacks in Sri Lanka in 2017, it said. (Lahiru Pothmulla)