---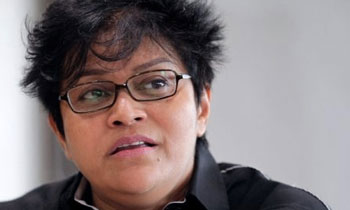 Sri Lanka is interested in implementing the same electronic court system that has been used by Malaysia since 2009, a Minister in the Malaysian Prime Minister's Department said.
According to Datuk Seri Azalina Othman, Sri Lanka's interest clearly demonstrated that the e-Courts Online Filing system is recognised internationally.
"The government to government (G2G) cooperation is not only beneficial to both countries, but it will also make the judicial system more effective and efficient," she said in a statement issued on Tuesday.
Azalina was accompanying Prime Minister Datuk Seri Najib Razak on a official visit to Sri Lanka, which ended on Tuesday.
During the visit, Azalina also held a meeting and discussion session with Sri Lanka's Minister of Justice and Foreign Employment Thalatha Aturkorale and Minister of Telecommunication and Digital Infrastructure Harin Fernando.
"The meetings have opened up new opportunities of cooperation between the two countries," she said.
Azalina also added that the e-Court system has improved the competence of the judiciary and the system had been recognised by the World Bank in its "Doing Business" report.(Malaysian Star Online)