---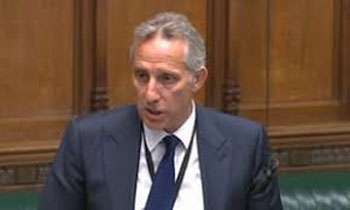 British MP Ian Paisley, who was suspended from the House of Commons over the holiday scandal in Sri Lanka, has retained his seat as an MP after fewer than 10% of his constituents signed a petition that would have forced a by-election, the BBC reported on Thursday.
The petition needed 7,543 signatures - or 10% of Mr Paisley's constituents - to force a by-election and cause Mr Paisley to lose his seat. However, it was signed by 7,099 people.
Mr Paisley, who lobbied on the Sri Lankan government's behalf after the holidays, said: "In July I apologised for a mistake made almost six years ago. The electorate was asked to pass judgement - 90.6% have accepted my apology. I would like to thank my true friends, family, the electorate who have stood by me with unwavering support. Hallelujah,"
Sinn Féin North Antrim MLA Philip McGuigan said he was disappointed "that the requisite number of signatures was not secured to oust Ian Paisley from office" but he said "the issues at the heart of this scandal remain unchanged".
MP Paisley was suspended for 30 sitting days from September 4 after he failed to declare two holidays paid for by the Sri Lankan government.
The Democratic Unionist Party also suspended Mr Paisley pending further investigation into his conduct.