---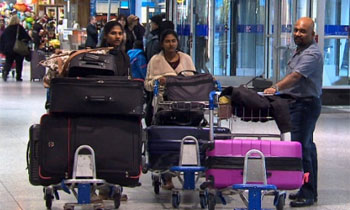 A Sri Lankan family in Montreal, Canada boarded a plane Sunday evening and was deported back to their home country after Ottawa refused to give them a last-minute reprieve.
The Lawrence family arrived five years ago as refugee claimants and have since found either jobs or academic success.
But the family members' refugee claims were not approved. Their flight back to Sri Lanka took off at 8:10 p.m., almost three hours behind schedule.
Several federal and provincial politicians as well as Amnesty International have called on the Canadian government to grant the family a reprieve.
Quebec's immigration minister also issued them selection certificates that could have paved the way to permanent residence if they were allowed to stay.
Their lawyer, Stéphane Handfield, said Public Safety Minister Ralph Goodale chose not to use his discretionary power to suspend the deportation order and wrote to the family to indicate he would not intervene in their case. Handfield said the family still fears persecution in their home country.(The Canadian press)