---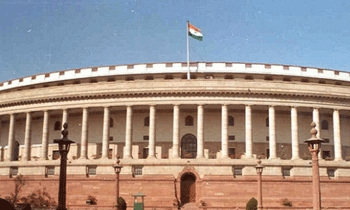 The Sri Lankan Government has assured us that a full investigation would be carried out into the incident where an Indian fisherman was allegedly killed by the Sri Lankan Navy, Indian Minister of State for External Affairs, M. J. Akbar said.
According to PTI, several members of the AIADMK and DMK had today raised this matter in Parliament and asked the government to send a strong message to Sri Lanka.
The matter was raised by Kanimozhi of DMK and S R Balasubramaniam of AIADMK. The Government said the matter was taken up with the Sri Lankan government.
"The government considers this matter and the welfare and concerns of all fishermen most seriously. We have raised this issue through Vice President on the sidelines of a summit in Indonesia. The Sri Lankan Government has promised a full investigation," the state minister said.
Indian Vice President Hamid Ansari had raised this issue when he met President Maithripala Srisena on the sidelines of the Summit of Indian Ocean Rim Association (IORA) on March 7.
A 22-year-old Indian fisherman was reported to have been shot dead on Monday while he was fishing in a mechanised boat a short distance off the Kachativu islet. Local fishermen alleged that he was killed by the Sri Lankan Navy. Another fisherman was injured.
Kanimozhi said many fishermen have lost their lives and their livelihood have been affected. "They (fishermen) are worried and they are not sure about coming back alive when they go fishing," she said.
Describing this as a burning issue in Tamil Nadu, she said the central government is not responding.
Kanimozhi asked the Centre to take steps for the welfare of fishermen since it claims to be a "strong" government.
Balasubramaniam said the killing of fishermen was "not justifiable" under any circumstances and this incident should be strongly condemned.
He also said a strong message should be given to the Sri Lankan government.
"This issue of fishermen has a long history. This is the most unfortunate incident...Our views have been conveyed. A full statement on this will be made as soon as possible," the state minister said.
AIADMK member J Jayavardhan osaid Sri Lankan High Commissioner should be summoned by the Ministry of External Affairs to lodge a protest.