---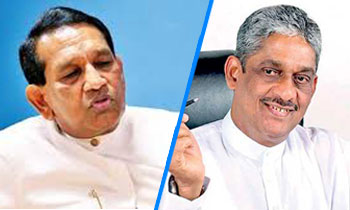 Cabinet Spokesman Rajitha Senaratne confirmed yesterday that Regional Development Minister, Field Marshal Sarath Fonseka would be appointed the Minister of Law and Order in less than two weeks.
Minister Senaratne said that he was not sworn in as part of Sunday's mini Cabinet reshuffle involving UNP ministers as he was on an overseas assignment at that time and Prime Minister Ranil Wickremesinghe took over the Law and Order Ministry portfolio temporarily until his return.
Addressing the weekly cabinet news briefing, Minister Senaratne said that unless something out of the ordinary occurred in the meantime this appointment would go ahead as planned.
The dialogue the ensued between Minister Senaratne and co-Cabinet spokesman Minister Gayantha Karunatilaka is as follows-:
Journalist: Prime Minister Wickremesinghe took over the Law and Order Ministry only for two weeks and therefore the Law and Order Ministry and the Police Department are in a limbo with no activity at the moment.
Minister Senaratne: You are wrong. The Police Department is in full gear looking after the security of the people and active on crime busting.
Journalist: Why wasn't Minister Fonseka present during Sunday's Cabinet reshuffle?
Minister Senaratne: How can he be here? He was abroad.
Journalist: Prime Minister Wickremesinghe is a suspect in the Central Bank bond scam. Can we believe that he would direct the Police to act against former Central Bank governor Arjuna Mahendran?
Minister Senaratne: You are totally wrong. Who told you the Prime Minister is a suspect in the CB bond scam case? The Presidential Commission that probed the bond scam has not named the PM as a suspect in the case. Besides, Mr, Wickremesinghe appeared before the commission on his own will and assisted the commission in its inquiry.
Journalist: When do you expect Arjuna Mahendran to be brought back to Sri Lanka to face trial? The last report said that he could not be found at his Singapore address?
Minister Senaratne: Don't worry about that. The government will ensure that he would be rounded up and brought back from where ever he is with the cooperation and support of Interpol in the same manner Sri Lanka issued an international red warrant on former Sri Lanka ambassador in Russia, Udayanga Weeratunga. But to do this the Sri Lanka police and Interpol need a court order to be issued on Mahendran so that an international red warrant on him could be issued. It takes time.
Journalist: There are those who are opposing the appointment of Minister Fonseka as the Law and Order Minister.
Minister Senaratne: Some will support this and others won't. This is natural during any Cabinet reshuffle. A head of state cannot satisfy everyone during a Cabinet reshuffle. When former President Rajapaksa ordered a Cabinet reshuffle in 2007 many ministers were not happy. Ministers Maithripala Sirisena, John Seneviratne, Nimal Siripala De Silva and other did not like their new Cabinet posts. Minister Sirisena who was given the portfolio of health minister was in tears. I got the fisheries ministry which I did not like. All other ministers, while expressing their displeasure over what they were given said I had been given the best ministry. However I did not think so.
Journalist: But how long does the country have to put up with the constant bickering taking place between the UNP and the SLFP?
Minister Senaratne: In a coalition government these things are common. The same happened during the WWII in Great Britain under the Conservative-Labour coalition government led by Attlee and Churchill. In the 'Yahapalana Government' we agree to disagree. We engage in oral battles in and out of the Cabinet. But we run the government in unity.
Journalist: Many say the Cabinet reshuffle is not pragmatic and scientific as promised by leaders of the government. What's the rationale of amalgamating two extremely different subjects like Higher Education and Road Construction under one Minister? No changes have been made to this Ministry after it was handed over to Minister Kabir Hashim after taking it away from Minister Lakshman Kiriella. Why?
Minister Senaratne: I agree. The separation of ministries is very awkward and imprudent. I tried hard to convince the absurdity of this to our leaders without any success.
Journalist: Have you ever seen or heard about a national government like this?
Minister Senaratne: Not at all. No where.
Journalist: The selecting of members to local government bodies is in a mess. Political parties have not been able to finalise their lists even though it is three weeks since the elections were held.
Minister Senaratne: Yes, the problem is nominating 25% female members from the other members in the list. The new electoral system needs further amendments to rectify these problems. (Sandun A Jayasekera)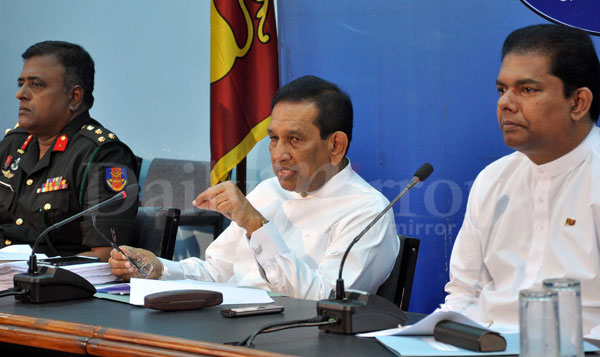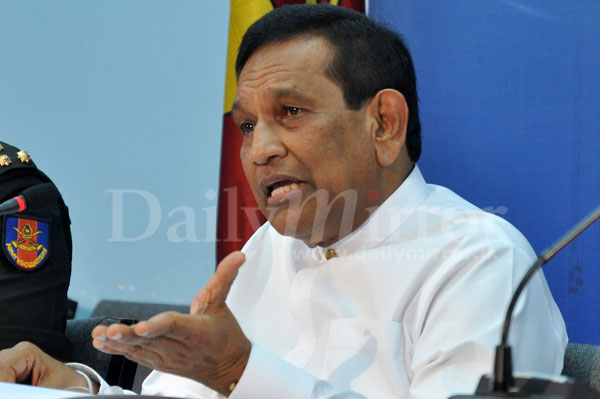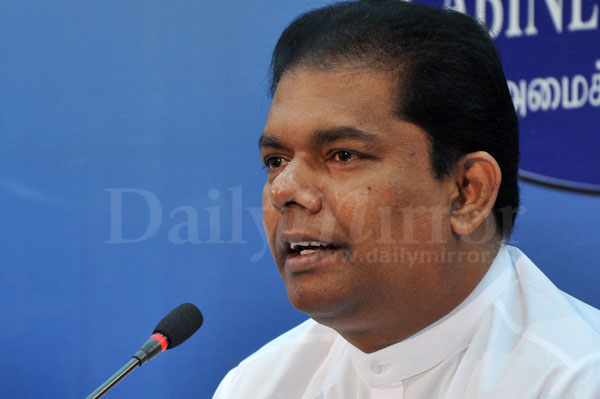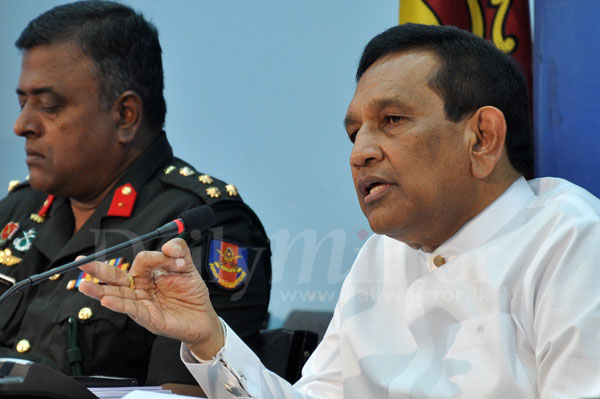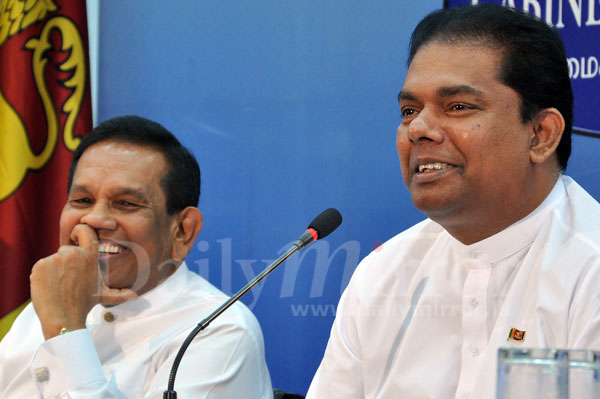 Pix by Nisal Baduge