---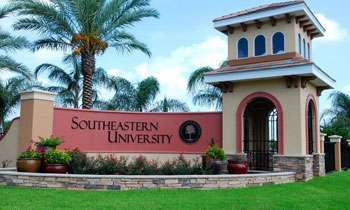 Fifteen students of the South Eastern University had been arrested this morning for laying siege on the administrative building disobeying the court order, the Akkaraipattu Police said today.
They said the students stayed inside the administrative building and locked out the staff of the University Administration.
"The students will be produced in the Akkaraipattu Magistrate Court today," police said
Yesterday, the University administration announced that it had decided to close all faculties indefinitely due to the protest at the administrative building since October 12.
Meanwhile, University Registrar H. Abdul Saththar said a group of Technology Faculty students laid siege in the administrative building.
The students were demanding the authorities to reinstate four students, who were dismissed over ragging, he said.
A group of students was subjected to the disciplinary inquiry over ragging several students in the University.
After the inquiry, the University Grants Commission (UGC) decided to dismiss the studentship of four students in the Technology Faculty.
A court order was issued on October 15 by the Akkaraipattu Magistrate's Court ordering the students to disperse from the administrative building.
Speaking to the Daily Mirror a member of the Students' Union of the Faculty of Technology said after suspending their studentships their parents had come to the faculty to meet the administration.
"The administration did not meet the parents and they had locked our parents in the administration room for one and half days. Finally, the students broke into the administration room released their parents. In the meantime, the administrative department had made a police complaint. After the police arrived they got understood the situation and told to arrange a discussion with the Vice Chancellor.," he said.
We were the first technology students' batch in the South Eastern University which is in Oluvil where most of them are Muslim nationals. We do not have enough facilities to continue our studies. We made many requests to the university administration, but still, we did not get any.
Even the university hostels were not safe for female students to live, he said. (Chaturanga Samarawickrama)