---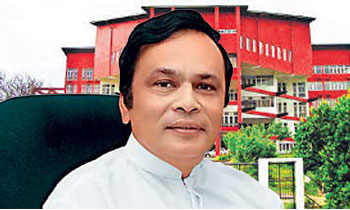 Government will convert SAITM into a non-profit institution under multiple ownership, State Minister of Higher Education Mohanlal Grero told Parliament today.
He said this in response to a question asked by Chief Opposition Whip Anura Kumara Dissanyake.
The state minister said a special council would be set up to monitor private universities and ensure the quality of their study courses.
He assured that the government would take into consideration the proposals made by various parties including those by the Maha Nayaka Theras.
Mr. Dissanayke asked why the government was remaining stubborn when dealing with the SAITM issue. "Is the government turning a deaf ear to the request by the Maha Nayaka Theras," he asked and claimed that the government was only interested in safeguarding the SAITM owner. (Yohan Perera and Ajith Siriwardana)