---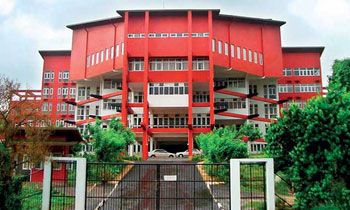 The Government today announced that the controversial medical faculty of the South Asian Institute of Technology and Medicine (SAITM) would be abolished and the assets, liabilities, staff and the students of the medical college would be entrusted to a new non-governmental and not for profit degree awarding institution.
The Government Information Department in a statement said that the new degree awarding institution would be established according to the minimum standards for medical education and training that were yet to be promulgated.
The suspension of enrollment of students to the SAITM medical faculty by a letter issued by the Secretary to the Ministry of Higher Education on September 15 would continue until the new institution was established, the statement said.
It stated that the current shareholders of the SAITM should not be involved in the ownership or management of the new management of the new institution and Dr. Neville Fernando and his family, who currently own and manage the SAITM, were expected to cooperate in this regard.
"In case the income exceeds the expenditure of the proposed new institution, the excess income would be spent on development of the institution and research activities or for awarding scholarships without sharing it among the shareholders," Government Information department said.
The statement said that the students from low-income families, who wished join the new institution would be assisted by the Government by way of concessionary loans through financial institutions to cover their class fees.
Negotiations are underway between the Government and several non-governmental and not for profit parties on the new non for profit institution, it added.
The Government also said that the Sri Lanka Medical Council (SLMC) should resolve the problems faced by SAITM students, who have already completed the degree course of the SAITM medical college, based on the ruling of the Supreme Court on the case currently pending in the court.