---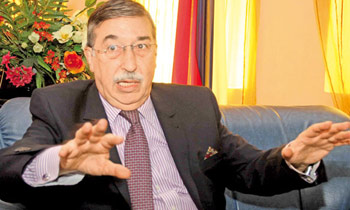 In the wake of heated arguments over degree-awarding private medical colleges, Russian Ambassador Alexander Karchava defended the South Asian Institute of Technology and Medicine (SAITM), saying it was being provided professorship by a leading medical academy in Russia .
He said bi-lateral cooperation in the education sector was also being promoted by the private sector bringing the two countries even closer.
The Ambassador said the Nizhni Novgorod State Medical Academy (NNSMA) was one of the most respected medical universities in Russia and worldwide providing professorship for SAITM.
"The Academy's Dean Boris E. Shakhov has continuously expressed his satisfaction with the level of training of Sri Lankan students and honours cooperation with SAITM. There is no doubt that SAITM and the university team contribute greatly to the formation of Sri Lankan professional healthcare. SAITM and Neville Fernando Teaching Hospital of Sri Lanka and NNSMA of Russia provide an indispensable link in medical studies by combining fundamental basic knowledge with hands-on experience to help patients. In 2016, 54 Russian doctors and professors worked at SAITM, on a shift basis. By taking advantage of long-standing educational ties with Russia and its internationally recognized tradition of quality medical education, SAITM brings within its walls, not only internationally renowned experience but Russian medical practitioners themselves," he said. (Kelum Bandara)