---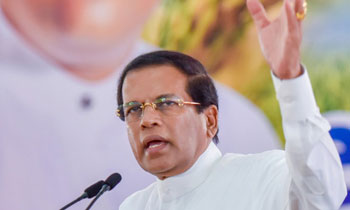 Re-export of tea and pepper would be stopped completely and the 50-percent concession given to farmers on seed potatoes would be increased to 100 percent, President Maithripala Sirisena said today.
Addressing a public rally held in Badulla today, the President said re-export of tea had damaged the reputation of Sri Lankan tea.
He said pepper re-exportation had resulted in low prices of peppers in the local market. "Re-exporting of pepper will be stopped to protect our farmers," he said.